Get started with Swida portal
Your premium partner for road transports in the whole Europe
Check our benefits, then enjoy them.
Show more
How it works?
Receiving a request for your transport
Sending our offer within a few moments
Confirmation of the solution from the customer's side
Realization of the transport
Then we send an invoice and you pay
All information under one roof
Transparent and accessable portal to all data you need
ongoing transports
historical transports
track and tracing system of each transport
invoicing
company details
activities
loyalty program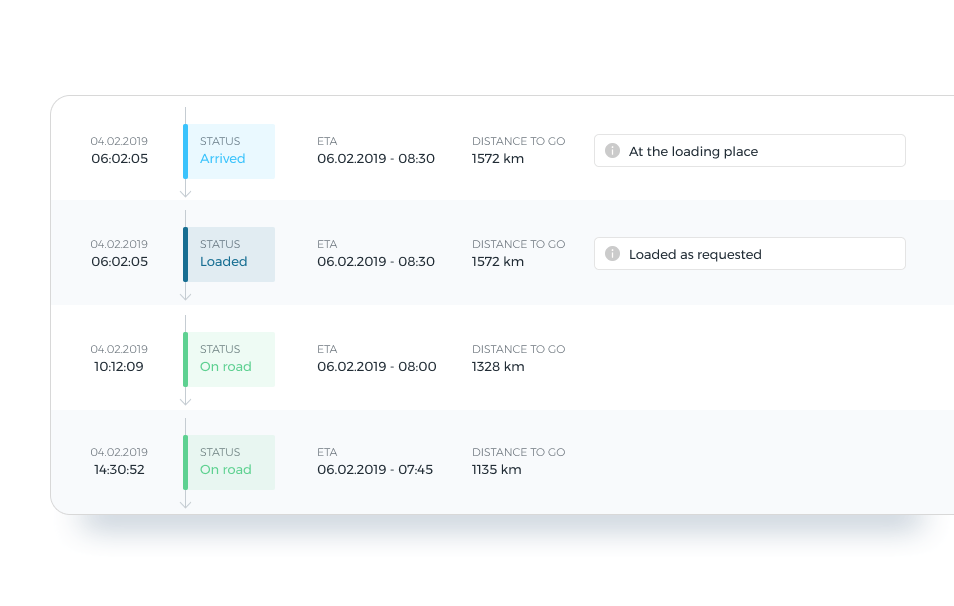 Track and tracing system
- each transport is monitored and location is shared with you via our track and tracing system
- you can check the status of your shipment anytime, 24/7, using our portal or via email
- in case of any non-conformity, you are immediately notified
Order detail page
All detailed information regarding your orders at a glance.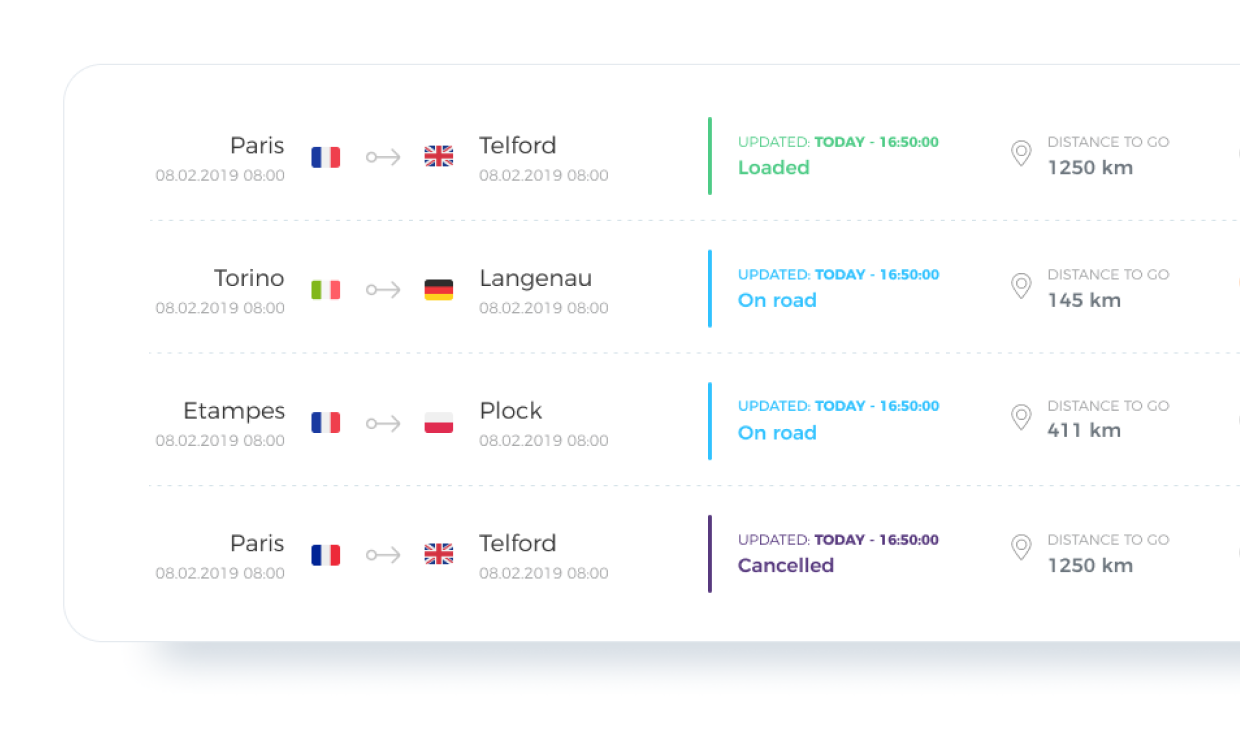 All your orders in one place
- have an easy overview of all the shipments we have done for you
- export any data you need at your will (login required)
Invoices
- exportable invoices at your hand
- see the status of all invoices along with other details
Referral and loyalty program
Let us reward you for your loyalty with SWIDA. Play a little game with us – for each transport you organize with us, along with great service, you will get points from us. Then choose your own presents we will send you for free.
Happy with our services? Suggest our company to others and get 1% off from all transports the companies you get us in contact with spend with us.